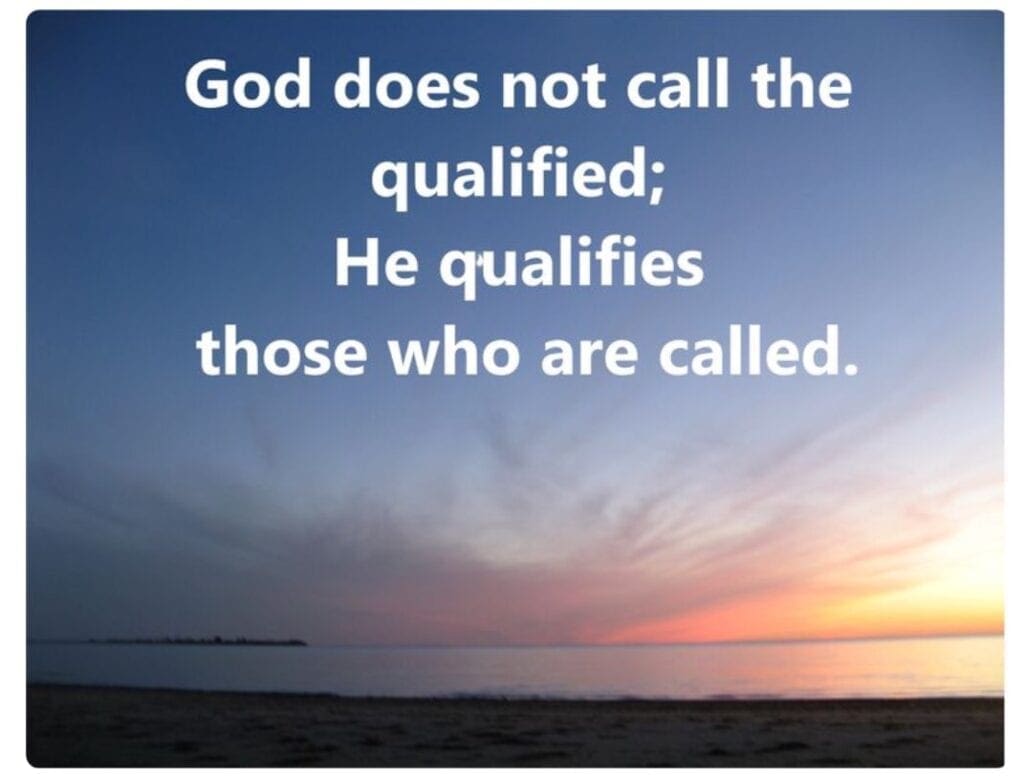 I was sitting in church yesterday when it suddenly hit me…Lent starts this Wednesday March 6 (Ash Wednesday) and I have been invited to be one of two workshop presenters at our parish (Immaculate Conception of Elkton, Maryland) for the Lenten
season…which means I will be speaking before my peers, my church family and friends on April 7, just a month away…the same people who were sitting in the pews beside, behind and across from me that very morning in Mass! I suddenly felt unworthy and unqualified. Who was I to talk about "Walking with Jesus"? (the theme of the parish Lenten mission this year). What do I possibly have to say that will inform or inspire people in my church, many of whom I'm sure are far more qualified than me to speak on the subject? I felt a sudden fear clutch my heart as I sat there during the Mass, trying to listen to the readings.
And then there was the first reading from Sirach (27:4-7): "When a sieve is shaken, the husks appear; so do one's faults when one speaks. As the test of what the potter molds is in the furnace, so in tribulation is the test of the just. The fruit of a tree shows the care it has had; so too does one's speech disclose the bent of one's mind. Praise no one before he speaks, for it is then that people are tested." Wow, really? It was about a speaker being tested! And then it dawned on me…I was feeling a sense of "pride in reverse." Who was I to be called to speak to my peers? Well, who was I not to be? (I think I heard God ask). And then I heard these words: "God doesn't call the qualified; He qualifies the called." Those words paraphrase what the Apostle Paul tells us in his message to the Romans (8:30-31): "And those He predestined, He also called; those He called, He also justified; those He justified, He also glorified. What then shall we say in response to these things? If God is for us, who can be against us?"
God, perhaps, didn't have the parish invite me because I am the most qualified theologian, speaker, or even Christian fiction author. But because I have gained some practice sharing my story of overcoming hardship in recovery from addiction through a 12-step program that enables me to work on casting my fears and resentments aside enough to be able to have faith, find my purpose and walk with Jesus, well, maybe I was able enough. And sitting there, the fear started to be overtaken by a sense of joy knowing down deep that if I pray hard enough God will guide me to speak the words He wants me to say and give me strength, courage and capability through the Holy Spirit. In other words, if I let Him, He will qualify me despite myself!
What if Moses had let his speech impediment keep him from leading the Israelites out of capitivity in Egypt to the Promised Land? (Actually he tried to argue that God should perhaps choose someone else who could actually speak well…but God qualified him by pairing him with his brother Aaron who could speak for him!) What if Peter had suggested Jesus find another guy to start His Church seeing that he was just a fisherman? What if I said to my parish priest, you know, I'm really not that good after all so I'm going to bow out?
So I will continue to pray for faith in God's plan, hope in the Holy Spirit's guidance, the knowledge that Jesus is the way and all I need to do is follow Him one step at a time, and an open mind and heart. Let's all say yes when God asks us to do Him a favor!